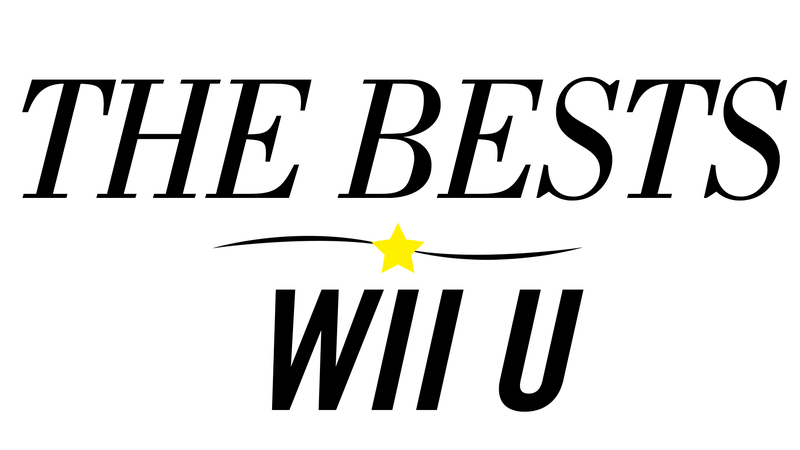 Hail, ye Nintendo faithful! Loyal folk that you are, a Wii U now rests beneath your TV. The console's been around for one year, and there are more good games for it than ever. Check out the list below for the games that make the Wii U shine.
The great EAD Tokyo studio behind Donkey Kong Jungle Beat, Super Mario Galaxy 1 & 2 and Super Mario 3D Land make their Wii U debut with Super Mario 3D World, a game as attractive and fun as those others. It might just be the best game on the Wii U.
Like 3D Land, 3D World presents an enjoyable hybrid of the more linear, classic side-scrolling Mario games and the go-anywhere 3D Mario games like Super Mario 64. You can wander in EAD Tokyo's new game, but no too far. Unlike 3D Land, you can play as Mario, Luigi, Princess Peach or Toad or, with friends in the same room, all four at once.
Some of the game might feel familiar, but this is not one of those safe New Super Mario games. Yes, there are plenty of goombas to hit and fireballs to throw. There's also a lot that feels fresh. The game is a horn of plenty stuffed with novel Mario gameplay: some tweaked (pipes are translucent and loaded with coins), some borrowed (control not one Mario but a crowd of cloned Marios), and some entirely fresh (the great new catsuit power-up). Read our review here.
A Good Match for: People bored of standard Mario fare who want something more experimental than the New Super Mario Bros. games. Also recommended for graphics groupies. This is the best-looking Mario game ever made.
Not a Good Match For: People hungry for a game that makes the most of the Wii U. You can play the game entirely on the controller and sometimes have to blow on the GamePad or tap it from time to time. Nothing to get excited about. ZombiU this isn't.
Read our review.
Watch it in action.
Purchase from: The Wii U eShop or Amazon | Wal-Mart | Best Buy | GameStop
Push the controller forward, and your character will run forward. It's something that we take for granted in video games. But Runner 2—the sequel to Gaijin Games' hiit auto-running platformer Bit.Trip Runner—opens up a whole new level of challenge by taking away the need to steer. The focus in Runner 2 is on lightning-quick avoidance and jumping, so that you can careen through the game's visually stunning worlds. A game that does the character movement for you may sound boring. But that's the last thing it is.
A Good Match For: People who want more excitement out their daily jogging. The always-forward routine of run-centric exercise may do wonders for your heart but a body's brain may feel a bit under-stimulated. Think of Runner 2 as a way of giving your grey matter and twitch reflexes their own workout.
Not a Good Match For: Those who want shooting or violence. There are threats all around CommanderVideo in Runner 2, but he can't take them out. All he can do is slide under or bound over them. That's all right; it still feels pretty good.
Watch it in action.
Purchase from: The Wii U's eShop. It's download-only.
Take one of the prettiest games in the Legend of Zelda franchise. Re-master the graphics in high-definition and add stuff that streamlines and improves the play experience. You'll wind up with a game that will make re-think its place in the canon of Nintendo's action RPG series.
A Good Match for: People who hated the sailing in the original Wind Waker. The HD version introduces a Swift Sail tool, which improves the speed of your boat and frees you up from having to shift the wind on longer voyages.
Not a Good Match For: Players who wanted that too-long final section trimmed down. The infamous quest before Wind Waker's ultimate showdown is still a bloated mission that kills the game's momentum.
Read our review.
Watch it in action.
Purchase from: The Wii U eShop or Amazon | Wal-Mart | Best Buy | GameStop
We've referred to it as a Lego take on Grand Theft Auto, but, don't worry, it's kid-friendly, and it plays as a comedy. But if you're actually worried that it's kid-friendly, don't sweat that either. In LCU, you play as Chase McCain, a Lego cop in a massive open world full of Lego riffs on New York City, San Francisco, Cape Canaveral and more. Even better, the city is full of dozens of Lego vehicles. You can play the game's main missions and enjoy the adventure as a silly send-up to old cop shows, or you can simply indulge in what feels like a kids' dream come to life: a massive, great-looking explorable world made of Lego playsets.
A Good Match For: Anyone who was worried the Lego games had stagnated; this one is more open and more full of interesting things to do than the ones before it. It's also frequently funny.
Not a Good Match For: Those who want a co-op game, since, in a major Lego-game first, there's no co-op. You might also dislike the game's minute-long loading times, tough crafty players can avoid sitting through too many of them.
Read our review.
Watch it in action.
Purchase from: Amazon | Wal-Mart | Best Buy | GameStop
It's an interactive fireplace that challenges you to burn various things. And it has an emotional storyline. Ok? Please trust us! It's from the World of Goo people and it's… really best if you go in knowing nothing more than that.
A Good Match for: People who don't want the norm. There's never been an interactive fireplace video game that has an emotional storyline before. There probably won't be one again. You play this, you get your indie cred boosted as a bonus.
Not a Good Match For: Those who want a traditional video game. You've got to like weird stuff and not be bothered that this isn't a shooter, a platformer, a racer, a sports game, a fighting game or anything else. Plus you have to not mind possible criticisms of the gaming medium, because that just might be what Little Inferno is really about.
Read our review.
Watch it in action.
Purchase from: The Wii U's eShop. It's download-only.
With Deus Ex: Human Revolution, Eidos Montreal managed a feat that seemed impossible: They took the formula for one of the most beloved PC games of all time and successfully updated it for the modern era. Or, well… they more or less successfully updated it. There were some issues with the original game, namely boss battles that forced players into combat, regardless of whether they'd rather be sneaking or hacking. Fortunately, the Director's Cut of the game updates all of those sequences with new level design and non-combat options while folding in all of the previously released DLC. The result is the best version of an already great game. Factor in support for the Wii U's second screen and things get even better.
A Good Match For: Detroiters, cyber-fans, and people who want a game that lets them mess around. Levels in Human Revolution can be tackled in a variety of ways, and it gets more fun the more you try to test the game's limits.
Not a Good Match For: Those who can't look past some stiffness and generally boring voice acting. Adam Jensen may not have asked for this, but we could've asked for a more charming main character and less robotic, sometimes tone-deaf dialogue.
Read our review of the original game.
Watch it in action.
Purchase From: Amazon | Wal-Mart | Best Buy | Gamestop
It's a dozen games in one and most of them are good. Nintendo Land is sort of the Wii U's version of Wii Sports, except that its games are more substantial and… not as simply, purely brilliant as the bowling and tennis in that famous Wii launch game. Half of Nintendo Land's diverse games are made to be played solo, three are multiplayer-only and three can be played solo or with friends. All 12 show different, interesting ways the Wii U GamePad can be used to control games. The stars of the bundle are the surprisingly deep co-op Zelda adventure, the graphically-shocking Pikmin missions, the lovely Balloon Trip iPad-like game and the crowd-pleasing party favorites: Mario Chase and Luigi's Ghost Mansion.
A Good Match For: Nintendo buffs, since the game is presented as a Nintendo-themed theme park and reward players with all sort of Nintendo-themed unlockable décor. Nintendo Land also serves as a great instruction manual for the Wii U's features, too.
Not a Good Match For: People who want one focused game (this ain't that) or one game as perfectly tuned for people of any age or type as Wii Sports tennis (Nintendo Land's Mario Chase comes closest).
Read our review.
Watch it in action.
Purchase from: Amazon | Wal-Mart | Best Buy | GameStop
Supposedly conceived while Mario and Donkey Kong creator Shigeru Miyamoto was thinking about gardening, the Pikmin games let players control an army of up to 100 little colorful creatures who behave like a cross between plants and ants. The game is played more or less from an overhead view. The playing field is a zoomed-in version of Earth where, to our titular characters' view, flowers might as well be trees. Players control any of three diminutive explorers from Alph, Brittany, Charlie, all of whom can pluck the Pikmin out of the ground, marshal them to swarm big bug-like enemies and haul what are, to our explorers, massive, house-sized pieces of fruit. The better you do this stuff, the easier it will be to grow a bigger Pikmin army, which can in turn take on tougher enemies and overcome trickier, puzzling obstacles. This Wii U sequel introduces excellent co-op and competitive modes to supplement a fairly brief nine-hour campaign.
A Good Match for: Strategy-gaming fans who enjoy the likes of StarCraft or Command & Conquer and are therefore looking for a game that involves using wits and reflexes to conceive a complex a multi-unit plan and carry it out.
Not a Good Match For: Those who played Pikmin games on the GameCube or Wii already and are looking for something that feels more like a sequel than like a refinement of something they played before.
Read our review.
Watch it in action.
Purchase from: The Wii U eShop or Amazon | Wal-Mart | Best Buy | GameStop
Who needs arms and legs to be the star of a brilliant platformer? Not Rayman. The second game in the resurrected cartoon action franchise still sports an incredibly lush art style but also shows off sharp ideas that make the most of the Wii U GamePad.
A Good Match for: Co-op fanatics. Legends is a very good game for solo play but it's great for folks to team up and take on. And using the GamePad to control helper character Murphy lets players of different skill levels join in on the fun.
Not a Good Match for: Those wanting turn-your-brain-off platforming. Rayman Legends' occasionally challenging difficulty requires quick reflexes. For the most part, there's no coasting here.
Read our review.
Watch it in action here.
Purchase from: Amazon | Wal-Mart | Best Buy | GameStop
A game shot out of a cannon, Need for Speed: Most Wanted brings the Need for Speed series' trademark high-velocity car battles face-to-face with developer Criterion's open-world racing most famously seen in Burnout: Paradise. It's a simple game, concerned with one thing: Putting you in fast cars and letting you race to your heart's content. Arriving some time after the other console versions, the Wii U version of the game brings some graphical improvements while allowing for an interesting two-player co-op driving mode via the Wii U gamepad.
A Good Match For: People who like driving really fast.
Not a Good Match For: People who want something more from a game about driving really fast.
Read our review of the Xbox 360 version.
Watch it in action.
Purchase From: Amazon | Wal-Mart | Gamestop
Being a superhero is fun enough on its own—being 100 superheroes at once is just ridiculous. As the eponymous Wonderful 100 (the extra 1 is YOU), your job in this game is to, naturally, save the earth from marauding aliens. You do this by morphing your gang of caped crusaders into guns and swords and boomerangs in what turns into a challenging, satisfying chaos. Combine frenetic action with some spectacular fights across giant robots and incredible landscapes, and you've got one of the most original games on Wii U to date. (Read our review here.)
A Good Match For: People who love fast-paced action games that challenge both minds and thumbs. This is a game that takes commitment, and if you stick with it, you'll be rewarded.
Not a Good Match for: Folks wanting a game that's easy to pick up and enjoy. This one takes some learning.
Read our review.
Watch it in action.
Purchase from: The Wii U eShop or Amazon | Wal-Mart | Best Buy | GameStop
The best third-party game on the Wii U takes a hackneyed scenario and puts it in a locale where it feels a bit more unexpected. While ZombiU's undead apocalypse does feel fresher because of its London setting, it's really the chain-link single-player campaign and asymmetrical multiplayer that make it shine. There's something morbidly apropos about having to find and loot the walking corpse of the character you previously controlled—to keep use of the best gear after you die—while playing solo. And facing off against others in the game's asymmetrical multiplayer battles makes controlling the bad guys more fun than being the hero.
A Good Match for: Passive-aggressive survival horror fans. The atmosphere is dark and desperate in ZombiU and every bullet counts. Holding the Wii U gamepad up to use as a scanner isn't just a new-hardware gimmick. It's a crucial mechanic that reveals zombie placements and where weapons and items might be. And if you're stuck on a particular sequence, a hint from another player might be your salvation. Or a trick to doom you to yet another death.
Not a Good Match For: Those who want meaningful relationships with playable characters. Other than "Zombies! Holy crap! Don't die!", the avatars you'll control in ZombiU single-player don't get much in the way of backstory and motivation.
Read our review.
Watch it in action.
Purchase from: Amazon | Wal-Mart | Best Buy | GameStop
How has this list changed? Read back through our update history:
12-11-13 Update: With a new design comes an opportunity to add some overlooked games and remove a couple of others. Both Mass Effect 3 and Scribblenauts Unlimited leave to make room for Deus Ex: Human Revolution: The Director's Cut and Need for Speed: Most Wanted U.
11/22/13: Super Mario 3D World won our hearts and attention just in time for the end of the year. It's edged off New Super Mario Bros. U for a spot on this list.
09/20/13: The moment you've waited for is here. At last, Nintendo's latest home console has gotten a price drop. Lucky for you, the Wii U's library has swelled with more great games since the machine's launch. So, in celebration of affordability and quality, we're updating the list of what we think are the best games on the platform. Pikmin 3 bumps Assassin's Creed III, Rayman Legends replaces Trine 2: Director's Cut, The Legend of Zelda: Wind Waker HD take the spot once held by Mighty Switch Force: Hyper Drive Edition and The Wonderful 101 muscles out Call of Duty: Black Ops 2.
04/18/13: Slowly but surely, the Wii U's software library is getting stronger. Games like Lego City Undercover and Runner 2—both new additions to this Bests list—offer up fun and clever experiences for Nintendo's newest home console. Give 'em a warm welcome, won't you?
Want more of the best games on each system? Check out our complete directory:
The Best PC Games • The Best PS4 Games • The Best Xbox One Games • The Best Wii U Games • The Best 3DS Games • The Best PS Vita Games • The Best Xbox 360 Games • The Best PS3 Games • The Best Wii Games • The Best iPhone Games • The Best iPad Games • The Best Android Games • The Best PSP Games • The Best Facebook Games • The Best DS Games • The Best Mac Games • The Best Browser Games • The Best PC Mods