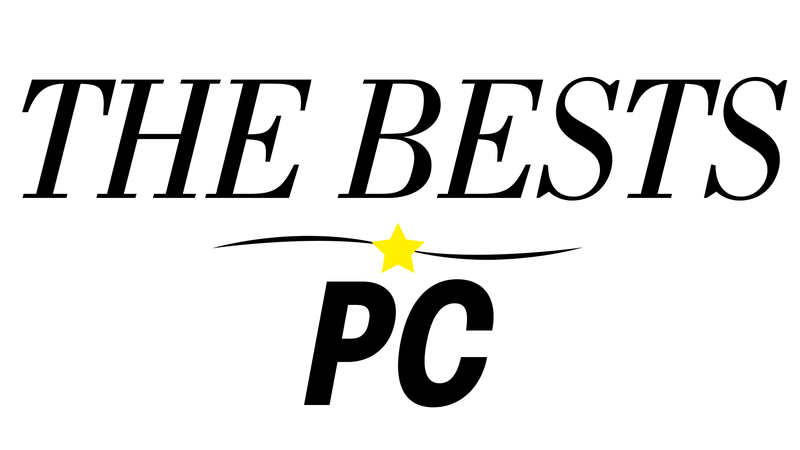 PC gamers have got a pretty great thing going. Interesting, experimental indie games? Yup. The shiniest, most visually impressive versions of big-budget games? Yeah, they get a lot of those, too.
Let's say you've recently joined the ranks of the PC elite. What games should you install? Start out with the dynamic dozen below.
An expansive world, hundreds of hours of content, the limitless potential of mods and nobody telling you how to enjoy it. Skyrim is almost the perfect example of a perfect PC game. It's testament to a game's pull that, years after its release, people are still talking about it and exploring it like it was brand new.
A Good Match For: Anyone who loves adventure. And freedom. Skyrim drops you in a world and lets you get on with it. You can walk around picking flowers, or you can fight giant dragons. Up to you.
Not a Good Match For: Those looking for a tight, linear experience. This isn't something that'll hold your hand and that you can be done with in a weekend. You don't buy Skyrim. You invest in the days/weeks/months you'll lose playing it.
Read our review.
Watch it in action.
Purchase from: Steam | Amazon | Wal-Mart | Best Buy | GameStop
Image via Dead End Thrills.
An incredible accomplishment of scale, EA's premiere first-person shooter opens up a massive toybox of guns, vehicles and gadgets for players to deploy on huge swaths of real estate. In the span of 15 minutes, you can go from sniping at enemies hundreds of yards away to a firefight next to a crumbling building to dogfighting enemy fighter jets. And it all looks amazingly shiny and dynamic.
A Good Match For: Team players. Moreso than in rival Modern Warfare 3, DICE's game rewards gamers who choose to play support roles to the gung-ho alpha males on the frontlines. So, just because you're playing an engineer or a medic doesn't mean, you won't be getting experience and to spend and achievements to brag about.
Not a Good Match For: Those looking for a robust single-player. Nothing about the feeble twists and turns of BF3's solo portion disguise the fact that it's basically a training ground for the multiplayer ecosystem.
Read our review.
Watch it in action.
Purchase from: Amazon | Wal-Mart | Best Buy | GameStop
The legendary turn-based strategy series changed things up significantly with Civilization V to make would-be world domination tons more streamlined. Maps are easier to navigate, crucial information flows easier and it's the best-looking entry in the family tree. And now with two terrific expansions in Gods & Kings and Brave New World, Civ V is meatier, more complex, and easier to recommend than ever.
A Good Match for: Event planners. Like a wedding or a milestone birthday party, Civilization V's all about knowing your guests and what they need to have a good time. Of course, those "guests" are rival nations and "a good time" is submitting to the power of your empire.
Not a Good Match For: Those who want the older Civ games. Civilization V is no incremental sequel, and the difference could alienate die-hard fans of the historical franchise.
Read our review of the latest expansion.
Watch it in action.
Purchase from: Steam | Amazon | Wal-Mart | Best Buy | GameStop
In 2010, Square Enix launched Final Fantasy XIV Online, and it was just the worst thing ever — buggy, over-complicated, unfinished — a mess. The developers spent three years rebuilding the game from the ground up, and the end result is one of the finest massively multiplayer online role-playing games ever made. It's everything fans love about Final Fantasy — lush artwork, strong story, gorgeous music — only bigger, all wrapped around a traditional MMO framework. It's that Square Enix polish that sets it apart from other games in the genre, earning it a spot in the Bests.
A Good Match For: Fans of fantasy role-playing video games looking to take the massively multiplayer plunge. The original Final Fantasy XIV was a tangled mess of conflicting ideas, when all players wanted was a standard MMO game with the familiar features of a Final Fantasy game.That's exactly what Final Fantasy XIV: A Realm Reborn is.
Not a Good Match For: Folks afraid of monthly subscriptions. Despite the MMORPG genere as a whole moving towards free-to-play payment models, Final Fantasy XIV stands firm by it's $14.95 monthly subscription plan.
Read our review.
Watch it in action.
Purchase From: Amazon
Gone Home isn't quite like any other game on any other platform. It doesn't require the player to to fight off enemies or decode difficult puzzles—rather, it tasks them with exploring a house and piecing together the story of those who lived in it. It takes the types of environmental exploration popularized by games like System Shock and BioShock and puts them in an entirely new context. The central relationship—a high school romance between two young girls—is the kind of thing you'll rarely see explored in a video game. And the peripheral stories, the stories of Sam and Katie's parents, are often just as affecting, provided you look in the right nooks and crannies. Gone Home is a fine example of the sorts of daring, experimental games only happening on PC, and feels like a door opening to all sorts of new experiences.
A Good Match For: Those looking for something new, 90s aficionados, anyone who had an awkward adolescence, anyone who's ever wished a BioShock game would ditch the combat.
Not a Good Match For: Those who want a long game—Gone Home packs a punch, but it only takes a few hours to play through it. It's also not for those hoping for complex puzzles or challenging gameplay—it's a "challenging" game, but not in the way games traditionally challenge players.
Read our review.
Watch it in action.
Purchase From: Steam | Official Game Site
Gordon Freeman's second FPS foray often gets name-checked as one of the best games of all time and with good reason. Half-Life 2's 2004 release marks the moment that first-person games took their first steps towards subtlety, with character development getting as much of an upgrade as the graphics and gameplay.
A Good Match For: Method actors. The crowbar-wielding theoretical physicist you play as never talks but the characters and environment surrounding him do such a good job of telling you about the world and Gordon that you lose yourself in the character.
Not a Good Match For: Those who want a done-in-one experience. All the Half-Life games weave together to tell a larger story and they're all so good that there's no way you'll be able to walk away from City 17 and the world surrounding it. Luckily, you can get them the titles on Valve's Steam service, in either the Orange Box—which also contains the excellent Portal—or in the Half-Life Complete bundle.
Watch it in action.
Purchase from: Steam | Amazon | GameStop
The best way to explain Minecraft's success is to see it as tapping into humanity's need to build huge outlandish structures. Indie designer Markus Persson's hit title has let people recreate everything from the Death Star to retro video game levels, while also providing a survival adventure mechanic to keep things interesting.
A Good Match for: Frustrated urban planners. Aside from the dodging the game's monstrous green Creepers, all you need to build your Tower of Babel is patience and time.
Not a Good Match For: Those who want hi-res graphics. Part of Minecraft's charm is in its blown-out pixellated aesthetics so, if you prefer a steady diet of Unreal Engine-powered content, pass up Mojang's sandbox phenomenon.
Watch it in action.
Purchase from: Mojang
It's one of very few video games that can be called a national obsession. Elite players of Blizzard's real-time strategy sequel can out-earn corporate middlemen in China or Korea, but the sci-fi conflict simulator's most significant currency is the devotion from millions all over the world.
A Good Match for: Jugglers. Succeeding in StarCraft II means waging war on multiple fronts as you keep an eye on resources, deployment, defense and offense in skirmishes where you can be overrun in an instant.
Not a Good Match For: Those hoping for a gentle introduction. New participants to the Starcraft multiplayer experience will get chewed up as they learn the strengths and weaknesses of the Zerg, Protoss and Terran factions.
Read our review of the latest expansion.
Watch it in action.
Purchase from: Amazon | Wal-Mart | Best Buy | GameStop
Dragon Age: Origins may not be the most technically dazzling RPG on the PC, but it remains a particularly dense and satisfying one. Billed as BioWare's spiritual successor to Baldur's Gate, Origins combined difficult tactical combat with a branching, fascinating story that was constantly shifting to react to your decisions. The world it presented was unbound by a clear-cut morality system, and its story sprawled far beyond the tale of the Grey Wardens and the Darkspawn. Beneath the high-fantasy sturm und drang lay a number of interesting personal stories—Shale, Leliana, Morrigan and Alistar are all beloved characters for a reason, and despite the death, loss and heartbreak, Origins could be a sublimely funny game. The wide variety of origin stories meant that every playthrough felt quite a bit different. (Dwarf Noble was the best, just FYI.) These days the game comes in an "Ultimate Edition" that includes a massive chunk of add-on content, giving new players hundreds of hours of possible gameplay. The sequel may have been a disappointment and the coming third game is a promising-looking question mark, but Origins remains a stalwart PC RPG.
A Good Match For: Those looking for a massive game to dive into, Game of Thrones fans, people who thought dwarves always get overlooked by fantasy stories.
Not a Good Match For: Anyone strapped for time, people who want an action-RPG, folks who don't want a game that puts up a fight, elf-racists, those who don't like silent protagonists.
Watch it in action.
Purchase from: Origin | Amazon | Gamestop
You can almost hear the battle cries and smell the gunpowder in Creative Assembly's newest strategy game, which gives players the goal of ascending to supreme military domination against rival feudal lords. Improvements in AI behavior and the introduction of skills allocation let you be a more flexible commander than in previous Total War games.
A Good Match For: Akira Kurosawa fans. Some of the Japanese director's best dramas took place in Japan's feudal period and this Total War game gives a big-picture view as the kinds of conflicts that daimyo and samurai soldiers fought in. Everything about Shogun 2—from the artwork to soundtrack to overarching gameplay goals—puts you inside a living history lesson.
Not a Good Match For: Anyone hoping to rule the world. You only get one country to dominate in TW:S2 game, unlike Empire where the entire globe was your battlefield.
Read our review of the latest expansion.
Watch it in action.
Purchase from: Steam | Amazon | Wal-Mart | Best Buy | GameStop
Call it the Superman 2 or Empire Strikes Back of video games. Valve's follow-up to a classic improves on the humor, characterization and puzzle-solving of its predecessor to deliver a tight, focused experience full of poignancy and humor.
A Good Match for: Comedy lovers. The voicework alone—performed in stellar fashion by Stephen Merchant and Ellen McLain—will make you laugh out loud but the brain-teasing puzzles and embedded gags keep the chuckles coming even when everything else in the game goes quiet.
Not a Good Match For: Mediocrity fans. People who argue with Portal 2's greatness are like folks complaining that diamonds came from dirt. Their argument is invalid.
Read our review.
Watch it in action.
Purchase from: Amazon | Wal-Mart | Best Buy | GameStop
Our game of the year for 2012, XCOM: Enemy Unknown may be well known thanks to the rare success of a turn-based strategy game on consoles. But XCOM's true home is the PC, and Enemy Unknown honors its heritage with dramatic tension and decision-making that truly feels consequential. Tasked with repelling an alien invasion of earth, some of your most precipitous choices take place away from the battlefield, in choosing what weapons systems to fund, which country to rescue from an alien incursion, and which ally you simply cannot help. XCOM: Enemy Unknown is also a rarity in that it features both a compelling story and near endless replayability. In 2013, Firaxis added Enemy Within, a sizable expansion that adds a ton of new abilities, enemies, maps and challenges to an already substantial game.
A Good Match for: Gamers who love a good challenge and have a good imagination, to support the overall context with their own emergent narrative. The investment in individual soldiers becomes nearly emotional, and losing them in battle can be agonizing. A good does of patience and perspective is needed, too. You will not win every match. Everyone will not stay in the alliance. Sometimes, you'll feel set up to fail. You can still prevail in the end.
Not a Good Match For: Those looking for fast-paced action, or who expect to grind their way to overwhelming victory on the battlefield. The game often throws more at you than you can handle with headlong force. Thinking about your next move is where the gameplay is, more than making it, and XCOM really connects your battlefield choices back to ones you made at HQ. "Why didn't I research plasma weapons?!"
Read our review and our review of the latest expansion.
Watch it in action.
Purchase from: Steam | Amazon | Wal-Mart | GameStop
The games on this list are all great PC games. But of all the platforms in our collection of The Bests, the PC has been around the longest and therefore has the largest back catalogue. There are decades of fantastic PC games to choose from, and if you own a PC you'd be remiss if you didn't go through the classics and play the best ones. Thankfully, in 2013 our readers helped us make an exhaustive megalist of the best classic PC games of all time.
How has this list changed? Read back through our update history:
Update 12-9-13: At the end of the year comes a sizable update to the PC bests list. Gone are FTL, The Witcher 2, Team Fortress 2 and Far Cry 3 and in their place are Final Fantasy XIV: A Realm Reborn, Dragon Age: Origins, Gone Home and Portal 2.
Update 07-24-13: It's a long overdue update for the PC platform, with four games leaving and four coming onto the list. Skyrim—which was out when this list debuted—jumps onto the Bests because of the post-release addition of Steam Workshop, which lets you seamlessly access and install hundreds of the awesome mods available for the game. It's joined by XCOM: Enemy Unknown, FTL and Far Cry 3. Wave good-bye to Amnesia: The Dark Descent, Dirt 2, Mass Effect 2 and Bejeweled 3.
Want more of the best games on each system? Check out our complete directory:
The Best Xbox 360 Games • The Best PS3 Games • The Best Wii Games • The Best iPhone Games • The Best iPad Games • The Best Android Games • The Best PSP Games • The Best Facebook Games • The Best DS Games • The Best Mac Games • The Best Browser Games • The Best PC Mods